The period between Boxing Day and the start of 2022 was the busiest on record for Homemovers, says Rightmove.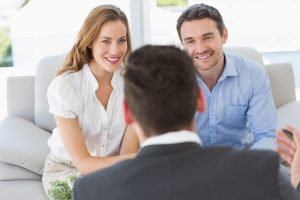 Data from the firm shows that buyer demand was up 23% on a yearly basis, while the number of new sellers coming to market on Boxing Day jumped 21% across the same time period.
And Rightmove adds that Boxing Day saw the most activity ever on its website and apps.
"The increased number of new homes up for sale on Boxing Day compared to last year, signals a new group of sellers coming to market who have made it their New Year's resolution to move in 2022," says Rightmove director of property data Tim Bannister.

"This group may have held back last year due to the frantic market but are now seeing it as their time to take action," he adds.
Additionally, the Rightmove data shows that 30 December saw the most requests for valuations from home sellers since May 2021. Read more from MoertgageStrategy.co.uk >
Don't hesitate to contact Walker Beckett Mortgages today to discuss any aspect of house buying and selling. We would love to help. For more advice about mortgages, loans and insurance get in touch with us.
Disclaimer: Please be aware that by clicking on to the above links you are leaving Walker Beckett Mortgages website. Please note that Walker Beckett Mortgages nor HL Partnership Ltd are responsible for the accuracy of the information contained within the linked site(s) accessible from this page.