House prices in the UK have increased 9.8% in March on an annual basis, with the average property in the UK being valued at £278,000, according to the latest UK house price index data from the Office for National Statistics.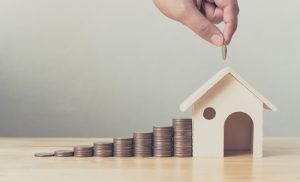 The data found that house prices in the UK have decreased from 11.3% in February this year.
House prices cooled in March relative to February and we can expect more of this throughout the year given the frightening level of inflation. The Stamp Duty holiday, record low interest rates and the race for space triggered an unprecedented surge in demand and activity during the pandemic, but those days now seem to be over.
Average house prices increased over the year in England to £298,000 (9.9%), in Wales to £206,000 (11.7%), in Scotland to £181,000 (8.0%) and in Northern Ireland to £165,000 (10.4%).
London continues to see the lowest annual growth, as average prices increased by 4.8% over the year to March 2022, down from 7.8% in February 2022.
Despite being the region with the lowest annual growth, London's average house prices remain the most expensive of any region in the UK, with an average price of £524,000 in March 2022.
The North East continued to have the lowest average house price at £155,000. Read more from Mortgage Stragegy >
If you would like any help with a mortgage, loan or insurance, please don't hesitate to call us: 07834 882 006. Alternatively, you can send us a message >
Disclaimer: Please be aware that by clicking on to the above links you are leaving Walker Beckett Mortgages website. Please note that Walker Beckett Mortgages nor HL Partnership Ltd are responsible for the accuracy of the information contained within the linked site(s) accessible from this page.