Strong housing market as activity remains higher than first predicted during October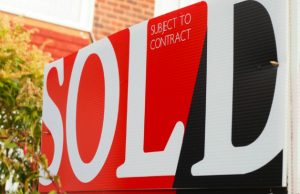 A market report from Royal Institution of Chartered Surveyors (RICS) reveals the UK housing market performed better in October than widely expected. Another strong month of activity looks favourable for the coming season.
However, according to the data, this may not last as the longer-term outlook for sales remains subdued, with the difficult economic backdrop expected to weigh on activity once government furlough scheme and other support are withdrawn early in the new year.
Looking at new buyer enquiries, a net balance of +46% of respondents cited an increase in demand at the headline level during October. This marks the fifth consecutive positive monthly reading, following the lockdown induced slump seen earlier in the year. Although the most recent figure is a little more modest compared to those posted over the previous four months, it remains consistent with solid momentum behind buyer demand nonetheless.
Jeremy Leaf, a former RICS residential chairman, says: "…the market quietened down a little towards the end of October/early November. However, it has picked up again quite noticeably in the past few days as the prospect of a vaccine has improved. On the ground, we are seeing more buyer and seller determination to get deals done in order for both to take advantage of the stamp duty holiday."
Find out more from an article by Property Reporter >
Don't hesitate to contact Walker Beckett Mortgages today to discuss any aspect of house buying and selling. We would love to help. For more advice about mortgages, loans and insurance get in touch with us.
Disclaimer: Please be aware that by clicking on to the above links you are leaving Walker Beckett Mortgages website. Please note that Walker Beckett Mortgages nor HL Partnership Ltd are responsible for the accuracy of the information contained within the linked site(s) accessible from this page.