Great news with house viewings back up and running as lockdown measures lift.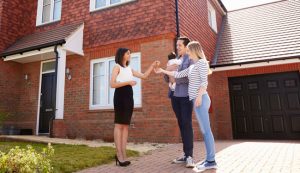 In a great encouragement to the housing market estate agents are now able to progress house sales faster as potential buyers can now go and view properties.
This article from Which explains that although virtual viewings are still preferable to reduce the risk of spreading the virus house viewings are now permitted in what will be a great boost to the housing market and the UK economy. Read more from Which? article >
Don't hesitate to contact Walker Beckett Mortgages today to discuss any aspect of house buying and selling. We would love to help. For more advice about mortgages, loans and insurance get in touch with us.
RELATED TOPIC > https://www.walkerbeckettmortgages.co.uk/purchases/
Disclaimer: Please be aware that by clicking on to the above links you are leaving Walker Beckett Mortgages website. Please note that Walker Beckett Mortgages nor HL Partnership Ltd are responsible for the accuracy of the information contained within the linked site(s) accessible from this page.