Many homeowners are now choosing to stay put, remortgage and improve their existing homes using the funds from remortgaging. Let's take a look at the numbers behind this.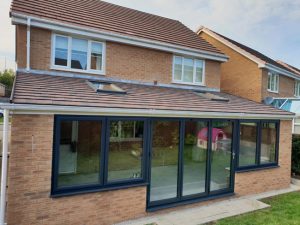 Borrowing for home improvements is at an all-time high according to information from mortgage broker Mojo Mortgages. The average amount of money being borrowed is £65,267 over the course of the pandemic, an increase of 25% since 2019.
And it isn't just the amount of money, it's the amount of borrowers which has increased significantly. In numbers it is an increase of 174% in remortgage applications, compared to 2019.
Read more from the Mortgage Strategy article >
If you would like any help with a mortgage, loan or insurance, please don't hesitate to call us: 07834 882 006. Alternatively, you can send us a message >
Disclaimer: Please be aware that by clicking on to the above links you are leaving Walker Beckett Mortgages website. Please note that Walker Beckett Mortgages nor HL Partnership Ltd are responsible for the accuracy of the information contained within the linked site(s) accessible from this page.